Overview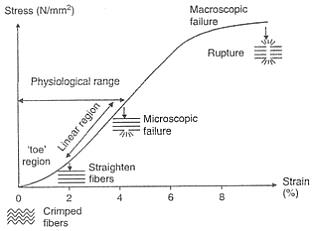 The Achilles tendon is the soft tissue located in the heel which connects calf muscle to the heel bone allowing the body to perform certain activities such as rising on the tip toes and pushing off when running or walking. Achilles tendon tears occur when the tendon becomes torn through excessive pressure put on the area which the tendon is unable to withstand. Tears are most commonly found when suddenly accelerating from a standing position and therefore is often seen in runners and athletes involved in racquet sports. A tear can also occur when a continuous force is being put on the heel through prolonged levels of activity and overuse however this can also occur as a result of sudden impact or force to the area common in contact sports such as rugby and hockey. Although Achilles tendon tears can range in their severity, a rupture is the most serious form of tear and involves a completely torn tendon. This injury is more common in patients in their 30s and 40s.
Causes
Achilles tendon rupture occurs in people that engage in strenuous activity, who are usually sedentary and have weakened tendons, or in people who have had previous chronic injury to their Achilles tendons. Previous injury to the tendon can be caused by overuse, improper stretching habits, worn-out or improperly fitting shoes, or poor biomechanics (flat-feet). The risk of tendon rupture is also increased with the use of quinolone antibiotics (e.g. ciprofloxacin, Levaquin).
Symptoms
Although it's possible to have no signs or symptoms with an Achilles tendon rupture, most people experience pain, possibly severe, and swelling near your heel. An inability to bend your foot downward or "push off" the injured leg when you walk. An inability to stand up on your toes on the injured leg. A popping or snapping sound when the injury occurs. Seek medical advice immediately if you feel a pop or snap in your heel, especially if you can't walk properly afterward.
Diagnosis
A typical history as detailed above together with positive clinical examination usually will clinch the diagnosis. In an acute rupture, one can usually feel the gap in the tendon from the rupture. There may be swelling or bruising around the ankle and foot of the injured leg. With the patient lying on the tummy (prone position) with the knee flexed, the examiner should see the ankle and foot flex downwards (plantarward) when squeezing the calf muscles. If there is no movement in the ankle and foot on squeezing the calf muscle, this implies that the calf muscle is no longer attached to the heel bone due to a complete Achilles tendon rupture.
Non Surgical Treatment
As debilitating as they can be, the good news is that minor to moderate Achilles tendon injuries should heal on their own. You just need to give them time. To speed the healing, you can try the following. Rest your leg. Avoid putting weight on your leg as best you can. You may need crutches. Ice your leg. To reduce pain and swelling, ice your injury for 20 to 30 minutes, every three to four hours for two to three days, or until the pain is gone. Compress your leg. Use an elastic bandage around the lower leg and ankle to keep down swelling. Elevate your leg. Prop you leg up on a pillow when you're sitting or lying down. Take anti-inflammatory painkillers. Nonsteroidal anti-inflammatory drugs (NSAIDs) like ibuprofen (Advil, Motrin) and naproxen (Aleve) will help with pain and swelling. However, these drugs have side effects, such as an increased risk of bleeding and ulcers. They should be used only occasionally unless your health care provider says otherwise and should be taken with food. Check with your doctor before taking these if you have any allergies, medical problems or take any other medication. Use a heel lift. Your health care provider may recommend that you wear an insert in your shoe while you recover. It will help protect your Achilles tendon from further stretching. Practice stretching and strengthening exercises as recommended by your health care provider. Usually, these techniques will do the trick. But in severe cases of Achilles tendon injury, you may need a cast for six to 10 weeks or even surgery to repair the tendon or remove excess tissue.
Surgical Treatment
Surgery may be indicated directly following injury rather than conservative care. Repair of an achilles tendon rupture is greatly varied for each clinical situation. There may be a direct repair of the ends of the tendon with suture, or possibly a tendon graft used to augment the tendon. Post-operatively, the period of immobilization will depend on the size of the defect that was repaired and how it was completed. Usually the immobilization is between 6-10 weeks. This repair may allow for a complete return to normal function, but in many instances the healing is complicated with adhesions and a partial loss of range of motion. There may be a continued soft tissue defect noted and a permanent or prolonged swelling.
Prevention
To prevent Achilles tendonitis or rupture, the following tips are recommended. Avoid activities that place an enormous stress on the heel (for example, uphill running or excessive jumping). Stop all activity if there is pain at the back of the heel. If pain resumes with one particular exercise, another exercise should be selected. Wear proper shoes. Gradually strengthen calf muscles with sit-ups if prior episodes of Achilles tendonitis have occurred. Always warm up with stretching exercises before any activity. Avoid high-impact sports if prior episodes of Achilles tendon injury.